Ella Walsworth-Bell and Polly Roberts travelled to the Isles of Scilly this week for the Creative Scilly Festival and to promote their forthcoming poetry anthology 'Morvoren: the poetry of sea swimming'. They ran Poetry for Wellbeing workshops on beaches on Tresco and also St Marys – both culminating in an invigorating and inspiring swim as the tide rose up over white sand.
On Tresco, Ella and Polly met up with Ruth Eggins, one of nine poets involved with Morvoren. Ruth lives on a farm with her three children on Bryher, the smallest of the inhabited islands. With the sea surrounding her home it is no surprise that it has become a huge element of day to day life. For Ruth, year-round sea swimming is now fundamental to her wellbeing. The cold Atlantic water, the immersion into nature and the sense of achievement of going swimming no matter what, now fuels a passion for both poetry and art.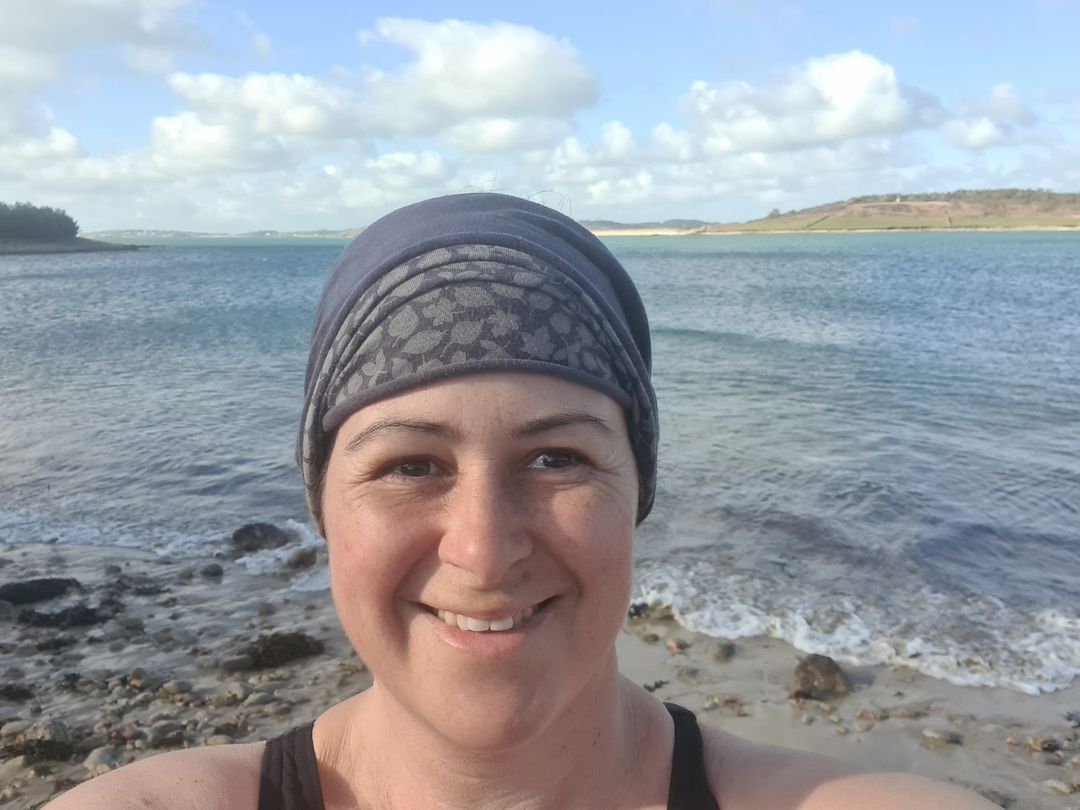 Other artists taking part in Creative Scilly week ranged from the Jolly Rodgers, a punk band from Plymouth to Ellie Verecchia who ran Seascapes painting workshops.
Morvoren also ran an evening event in the aptly named Mermaid Inn (Morvoren is Cornish for mermaid) where Polly and Ella shared poetry from their book and ran a book stall. This was followed by a lively Open Mic session where locals and visitors alike could share their own poetry. The forthcoming Morvoren poetry anthology includes stunning photography by Alice Bray and Rita Maureen Hencke. The Morvoren Crowdfunder continues to raise funds for publication and is well-supported by the poetry sharing website on Facebook (Morvoren: the poetry of sea swimming).